The OurCrew solution is a comprehensive software as a service (SaaS) product to help with the management of large events. What started as a meal allocation system, quickly grew into a complete event management tool efficiently handling meals, health & safety and access control.
View Solution
---
Through visibility & intelligence, OurCrew is able to anticipate wasted meals and save money
FeedOurCrew
Meal assignment providing live meal metrics and more
Import crew members into OurCrew and allocate meals. Generate pre-event reports to send to the catering team so that they know what to prepare for. Post event, export the usage info to calculate wasted meals and much more.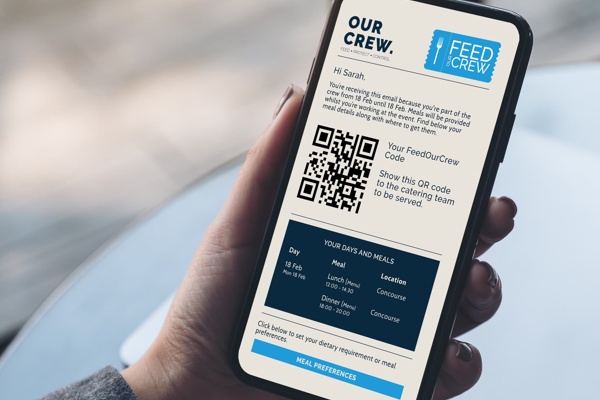 Each crew member has their own unique scannable code to identify them at the event.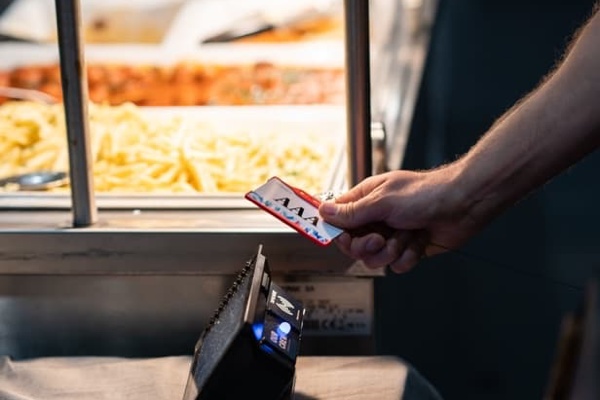 On site QR code scanners enable catering staff to find out if each crew member is allowed a meal.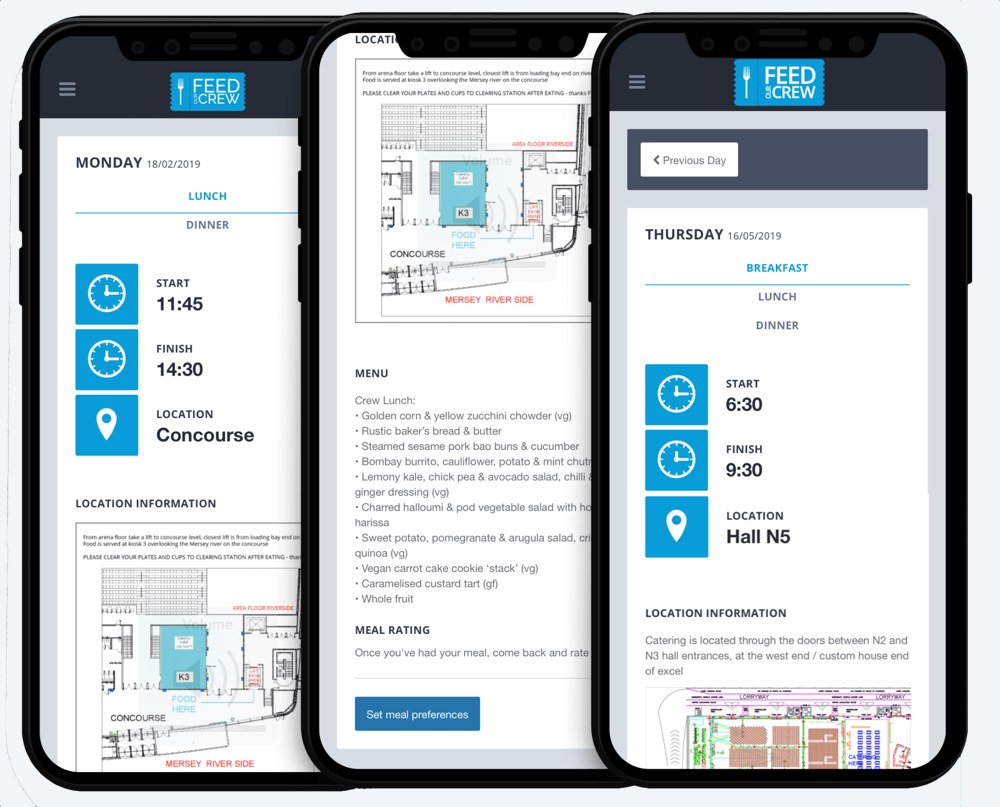 ---
Streamlining the arrival process & saving a significant number of man hours.
ProtectOurCrew
Health & safety allowing efficient briefings
Prior to being onsite, the health & safety document is sent out to the crew. The online questionnaire that goes with it ensures a thorough understanding of the requirement.
On arrival onsite, the Health & Safety team with greet them and be notified that this crew member has successfully completely the questionnaire.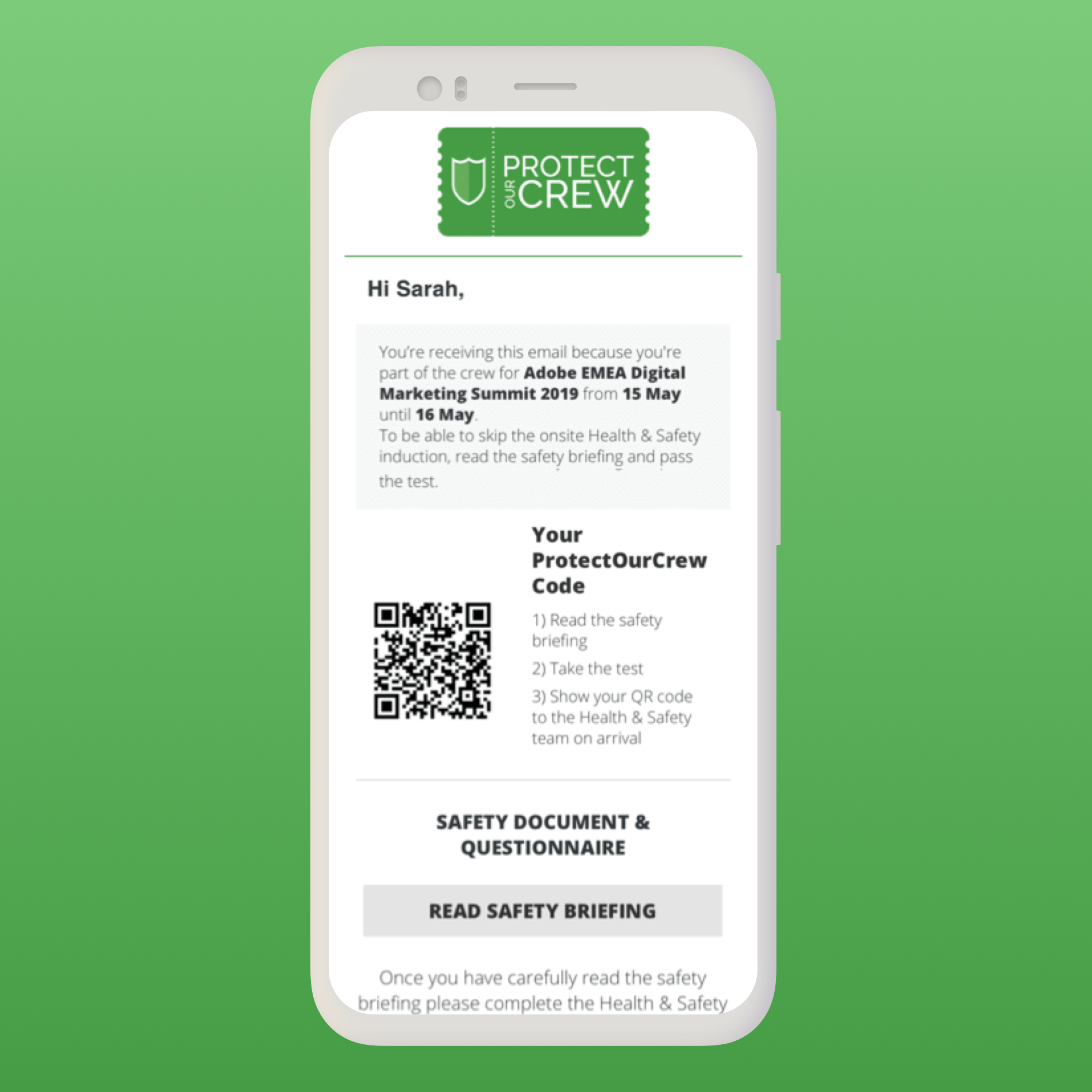 ---
Clarity of who has access where and when is a complicated problem resolved simply by OurCrew.
ControlOurCrew
Access control to restricted zones
Using RFID passes, OurCrew takes the pain out of managing access. On an individual basis or by group, you can assign specific access rules to all crew quickly.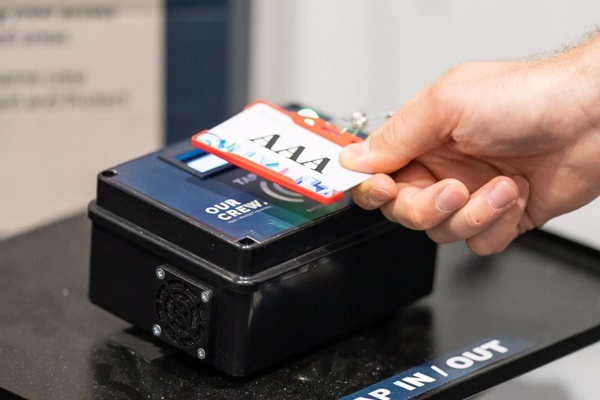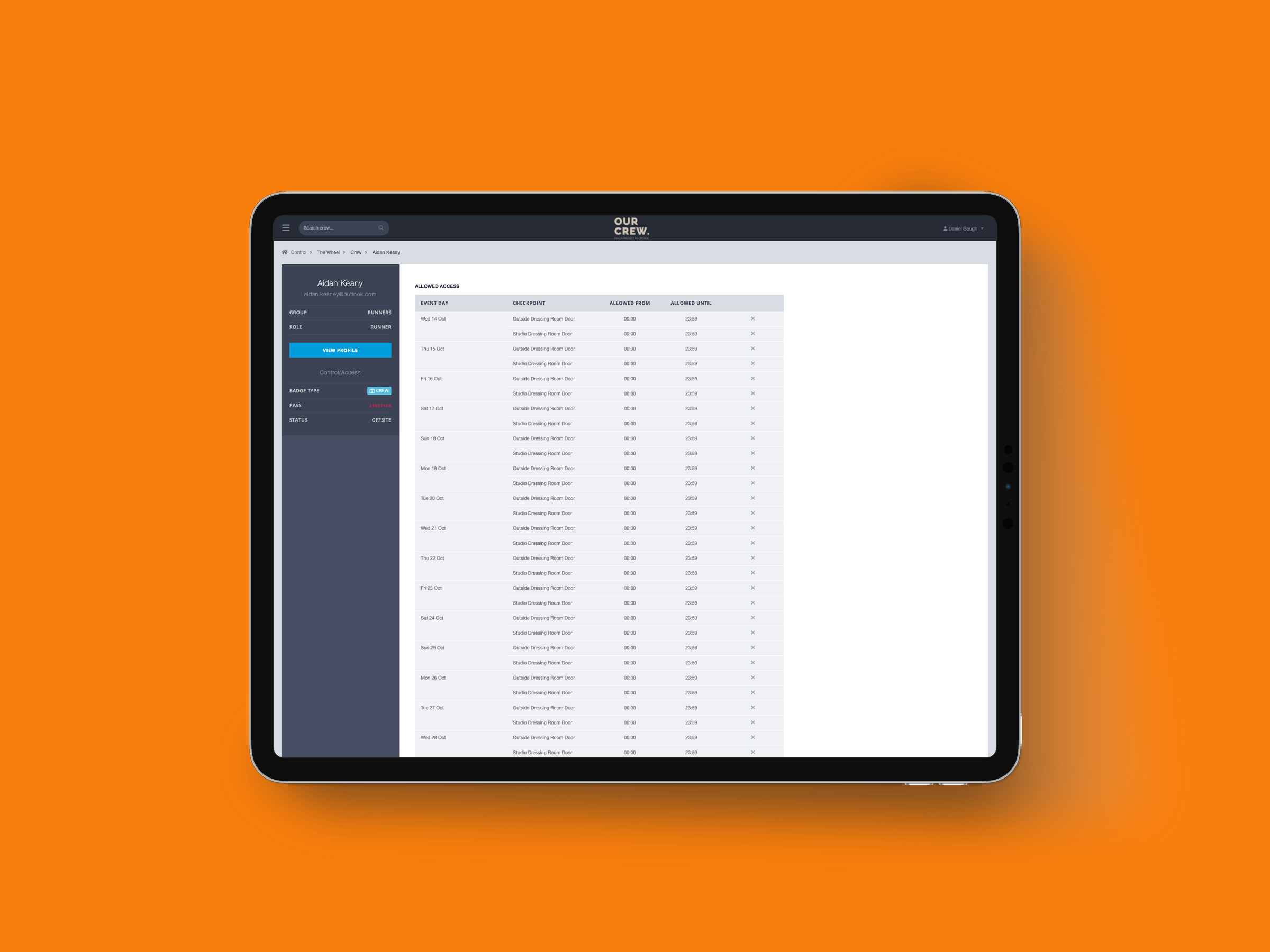 ---
Outcome
This has been such a successful project and we continue to partner with OurCrew. Recent developments include functionality to help facilitate COVID sceure practices.
OurCrew are increasing their client base and are deploying this tool to a growing number of events including BBC Worldwide, Adobe Summit (UK & US) and Xero.
---
The logo was designed by our good friend Dan Gould.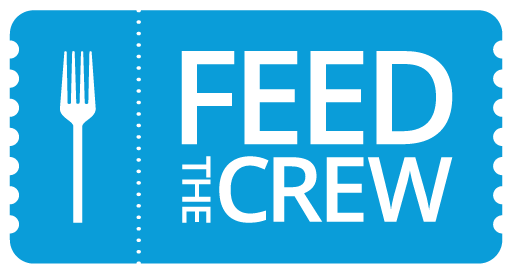 Oct 2019
rails, android, mobile, web
OurCrew