FIFA+ Stadium Experience: Augmented Reality (AR) for on-site fans
Unfortunately, 2022's contentious World Cup was yet another major tournament without glory for the Three Lions, delaying the sure inevitability that football is on it's way home…
Despite on the pitch disappointment, it was this viral video - a demonstration of the FIFA+ Stadium Experience that really caught our eye.
FIFA are making strides for on-site fans to be provided with the most detailed real-time statistics and replays, with the aim of "revolutionising how fans enjoy the beautiful game".
FIFA+ Stadium Experience is the first glimpse into the potential that accessible AR has in enhancing the on-site fan experience in sport. With rapid the rise of sports streaming, hyper-personalised viewing experiences and access to real-time statistics, sofa-fans like ourselves has never been better looked after. Is the thrill of being in the stadium still enough of a draw for fans to buy tickets - or is AR going to be the answer in keeping the on-site fan experience worthwhile?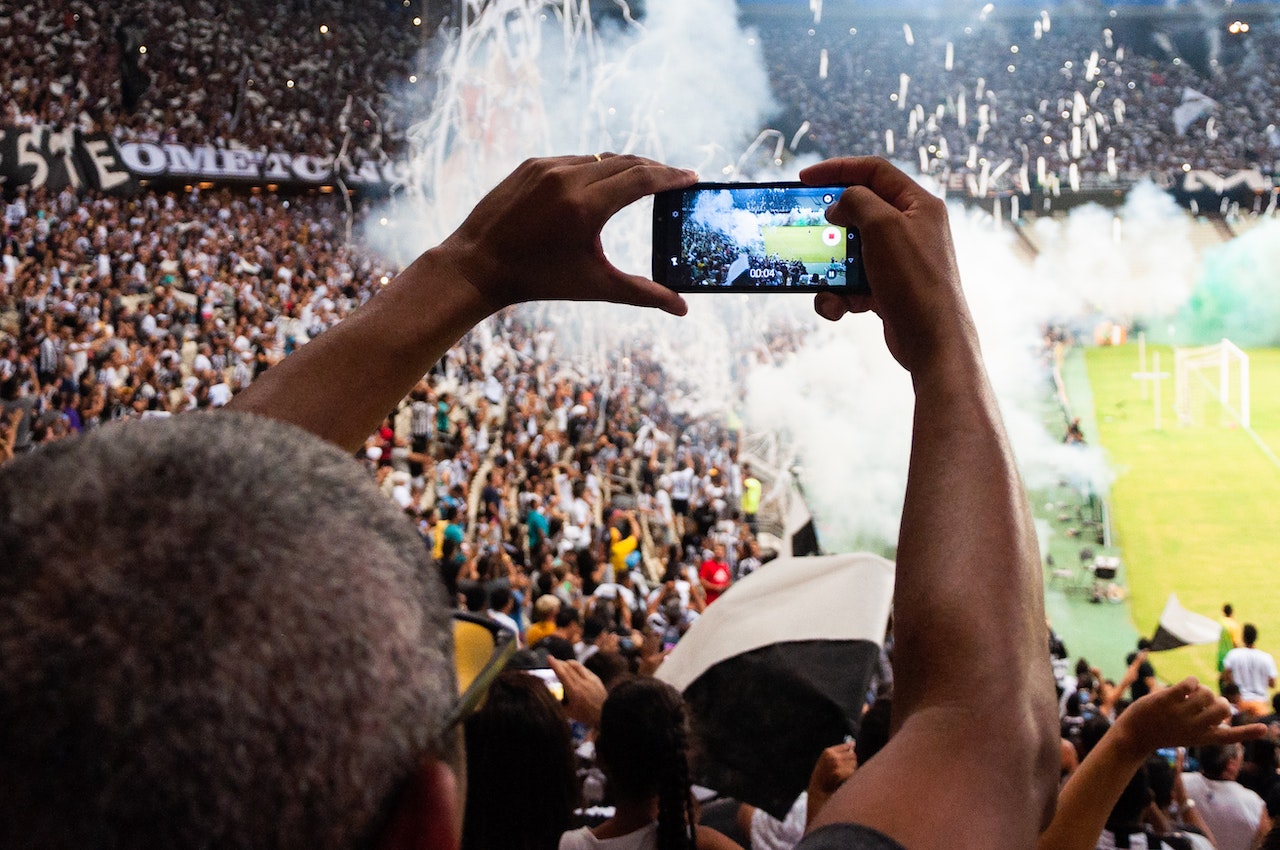 As much as it pains many "purist" football fans, the sight of crowds grabbing their phone to get their own instagrammable snap of their heroes throughout matches is far from uncommon. However for many fans, going to watch their team is escapism - the chance to not have to think about anything on their phone for a couple of hours is relished. Groundbreaking technology or not, the extraordinary rise of accessible in-stadium fan experience technology is likely to be met with some resistance.
We look forward to seeing whether AR will birth a regeneration of the fan experience stadium, or whether it's a step too far too soon for fans of the beautiful game.