iPad App for Leak Detection Engineers
Onsite engineers' work management app.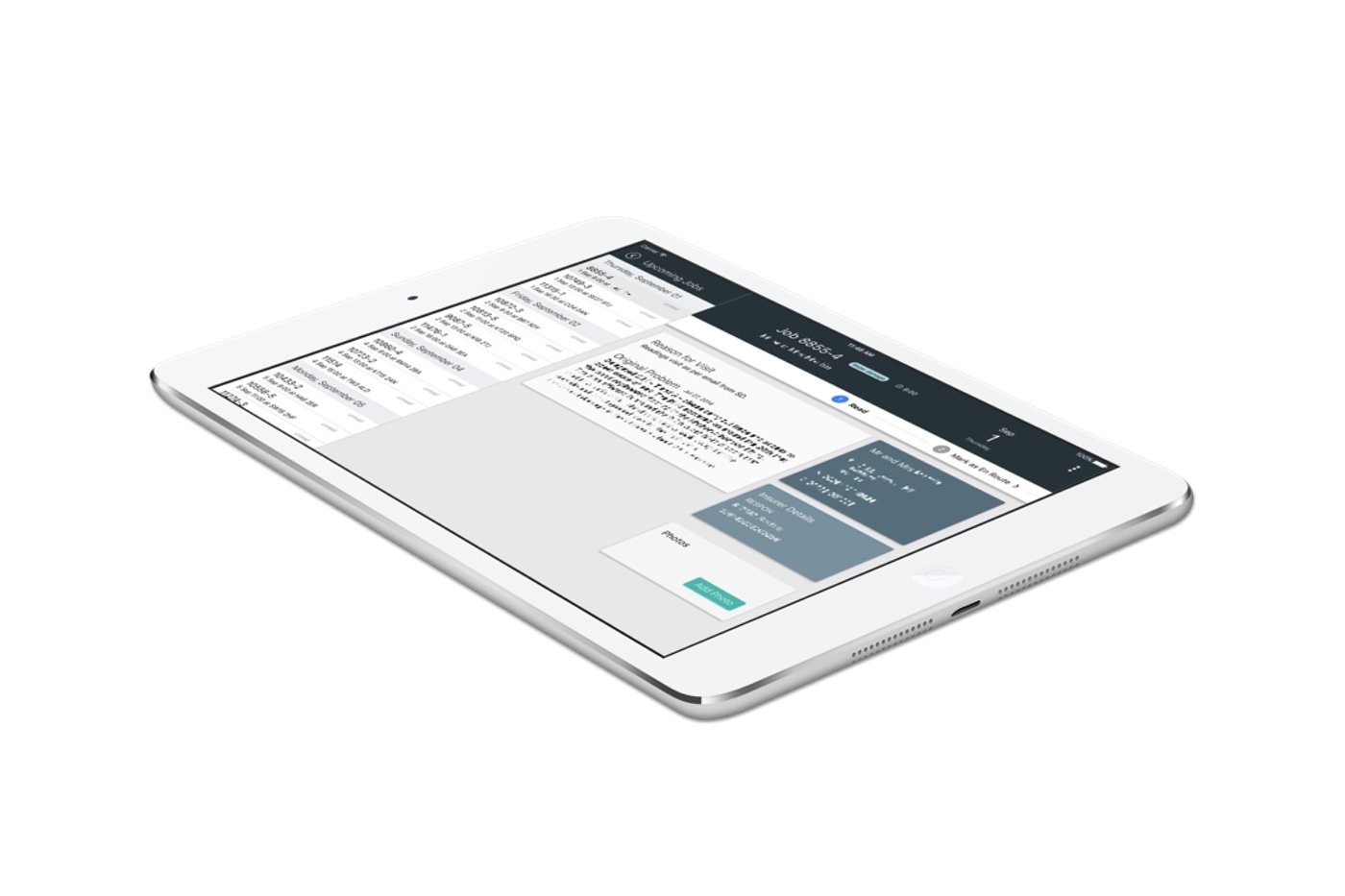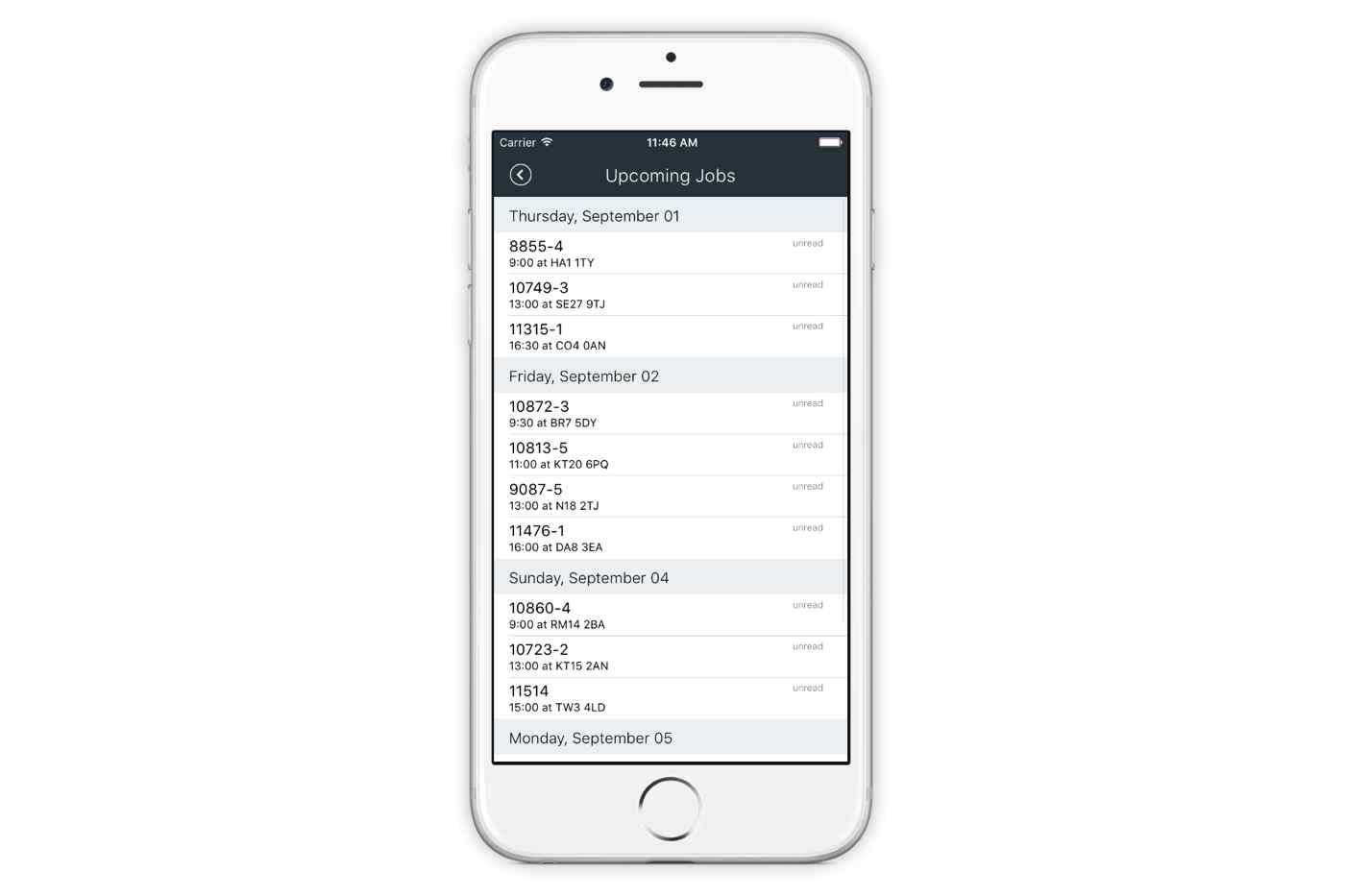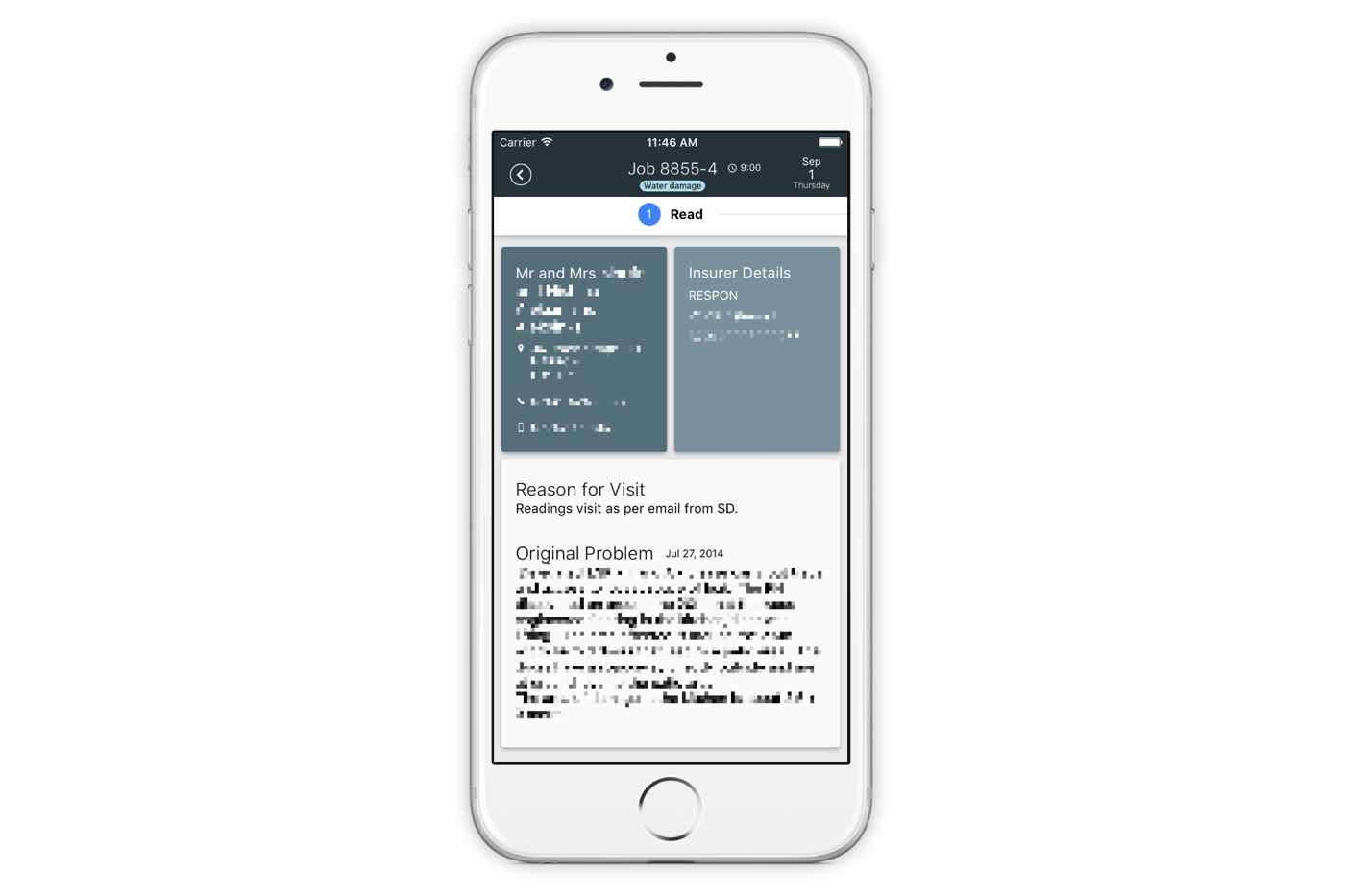 SOS Leak Detection are a company of engineers who investigate, assess and resolve leaks at properties. We worked with 2B to build an native iPad app which manages and streamlines the engineers' workflow.
The app lists the engineer's jobs and assists them through the required tasks required for that job.
The app collects photos & information about the findings that the engineer makes whilst onsite. They then record their conclusions based on a preset set of editable responses. Once the engineer is happy that they've produced a suitable report, the job gets marked as complete. When possible, it sends the data over to the server where the report is generated and the office is notified of its completion. This will then potentially be sent of to the insurance company who will approve any further required work. The engineer may then need to use the app again to perform more tasks at the same property.
The efficiency improvements are impressive – the app has saved the onsite engineers significant time. Work that was previously paper-based and manual at the end of their day now happens realtime whilst on site. The back office staff also receive better quality results and therefore have less to chase up.
We've also implemented a simple iPhone companion to the iPad for quick reference.
We're currently looking to extend the app to help the process become even more efficient.
Aug 2016
ruby, rubymotion, ios, mobile
SOS Leak Detection